Ski Odyssey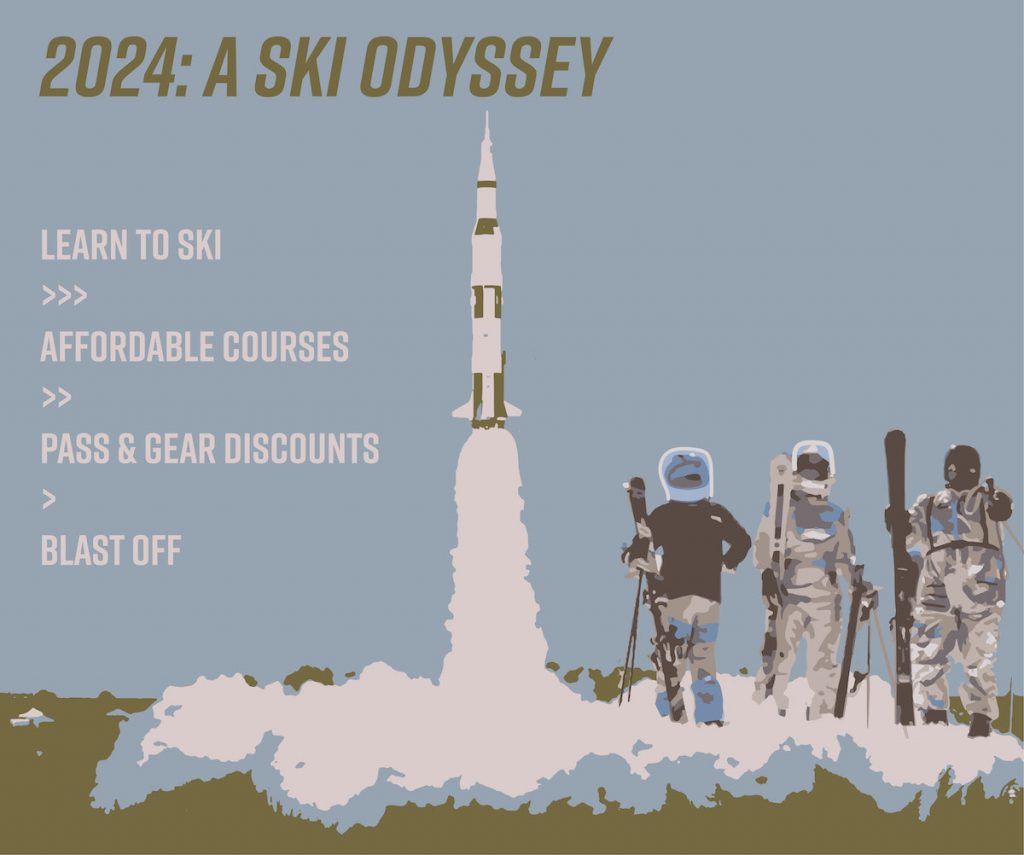 Registration will be open by late fall.
This Ski Odyssey is a program designed to teach beginners aged 9 and older to ski.
Every Friday, Saturday and Sunday in January and Febraury, 2024, the Winter Sports School will offer group lessons including equipment and a lift ticket for $50. All sessions are limited to 8 or fewer students.
Each person who completes two Ski Odyssey sessions this season is eligible for $100 off a ski package at Bahnhof Ski Shop in Petoskey, as well as a Bargain Pass valid through the end of the season for $100.
Typical session times will be:
Fridays: 2:30 – 4:00 PM
Saturdays: 9:00 – 10:30 AM & 2:30 – 4:00 PM
Sundays: 9:00 – 10:30 AM
We recommend all students who need rental equipment arrive at the Rental Building at least 45 minutes prior to their lesson.