Main Lodge
The Main Lodge is situated at the base of Nub's Nob, with views of some of the steepest skiable terrain in Michigan.
The lodge features a cafeteria, pub, coffee cart, cubby and locker storage, fireplaces, lounge and dining areas.
Winter Garden
The Winter Garden is an outdoor gathering space adjacent to the pub, featuring fire pits, space heaters and in-ground heat.
Enjoy a warm meal outside from the Winter Garden Cafe to-go window, or a beverage from the pub after a great day on the slopes.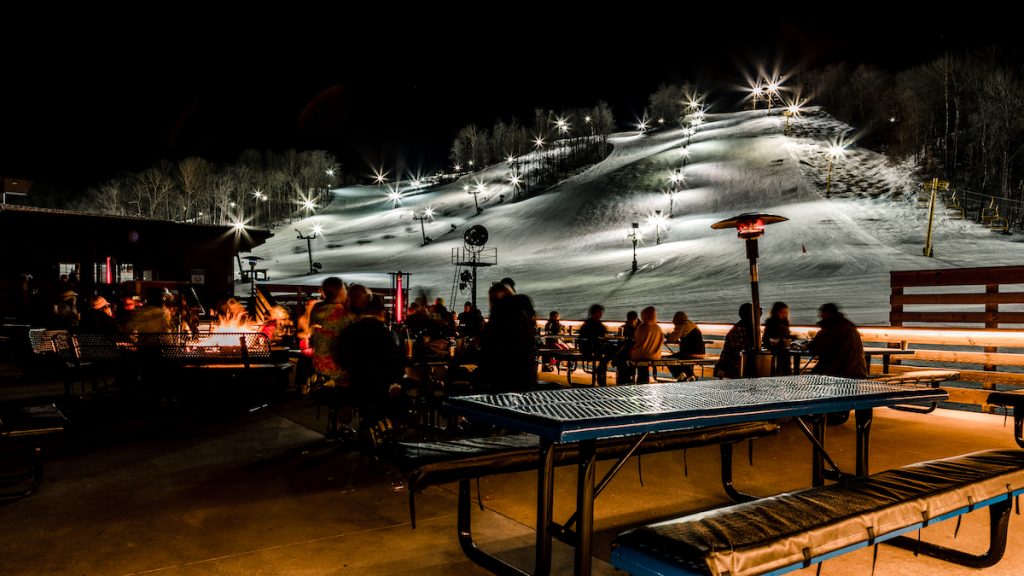 The Brown Bagger
The Brown Bagger spans the entire lower level of the lodge. It is DIY central with extra outlets and counter space for crock pots and coolers, as well as extra cubby storage, changing rooms and seating. It is an ideal meeting place for groups and large families.