NNR Coaches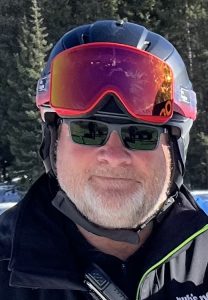 Brewster McVicker
Nub's Nob Racing Director
Co-founded Bahnhof Racing in 1987, now known as NNR. US Ski and Snowboard (US): Level 400 Coach. US Alpine Officials Certifications: TD3, RF3, CR3, CC2, TC1. US Central Division Manager 2007-2017. Petoskey High School Varsity Ski Team Head Coach 21 years: 15 MHSAA State Team Championships 8M, 7W, 12 State Team Runner-ups 6M, 6W. Helped coach 22M and 21W individual State Champions representing 9 different schools. Harbor Springs Varsity Ski Team Head coach 2021-current.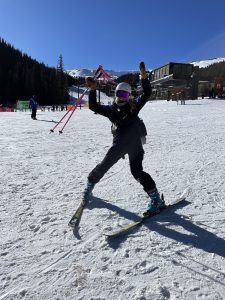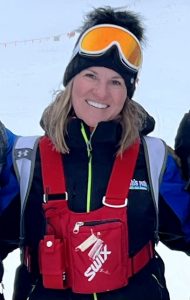 Ellen Beatty
First, I love skiing and I love Nubs Nob but the absolute best is seeing all the kids loving skiing! I grew up skiing at Nub's and raced for Petoskey High School. I came back in 2010 to help with Harbor Springs Middle School & High School Programs AND later moved on to the Director of JART. I'm a USSS Level 100 Coach & have my course setting endorsement. Skiing is not just a sport; it's a lifestyle that fosters confidence, camaraderie and a deep connection with nature and I'm thrilled to be a part of that! We ski & coach because we LOVE it!
Martha Bowman
I grew up racing USSS as a young kid and raced for Traverse City in high school. After moving back to Northern Michigan post college, I returned to ski racing as an adult & fell in love with it all over again. Eventually, I began coaching at Nub's & achieved my Level 100 coaching certificate. This will be my 8th winter coaching with NNR, 6th year coaching Harbor Springs Middle School, & 3rd year helping to coach the Harbor Springs High School Team. I really enjoy watching kids have fun on the slopes & in the course!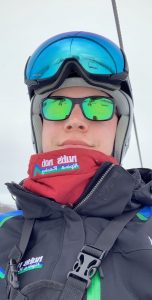 Ben Crockett
Current Head Coach of the Petoskey Ski Team. As a competitor, I raced in NorAms, National Championships, and FIS races. I've coached for 20 years, including at camps in Oregon, Colorado, and Europe. Nubs Nob is home for my family and I love helping the program grow and develop!
Casey Festerling
I've been skiing ever since I can remember and was brought up racing through the Petoskey Ski Teams as well as the NNR program. I have had the privilege of coaching with NNR for the last 10 years.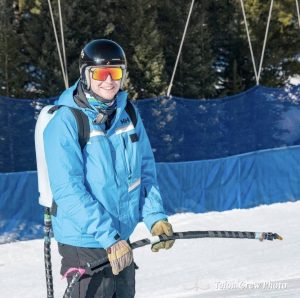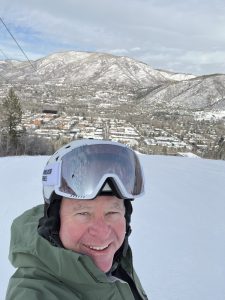 Kyle Festerling
I started skiing at the age of two and continued to grow my passion for skiing and coaching every season! I have been coaching for the past eight years. These last six years have been a US certified coach for Nub's Nob racing. I first started my racing career at Petoskey Middle School and continued through High School to help our team win four out of the eight consecutive state championship wins. The Nub's Nob racing program gave me the additional experience and techniques needed to race well and think competitively. My passion for ski racing is more than just coaching. I also love to volunteer time to go out and work with the World Cup race in Beaver Creek! I look forward to each year to pass on my passion for ski racing to each of my athletes, and hope to give them the guidance to create a lifelong passion for skiing and racing like my coaches did for me.
Rob Fuhrman
My love of Ski racing started when I raced for Harbor Springs, and over the years working and skiing in this ski culture has been an honor. I am also very grateful, I am still a part of this wonderful sport. Coaching is also a great passion of mine and seeing athletes go through their growth in the sport is very rewarding.
USSS level 100 coach. PSIA level 1 teacher. Master Bootfitter 25 years.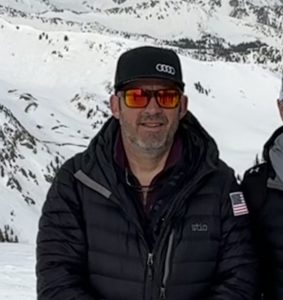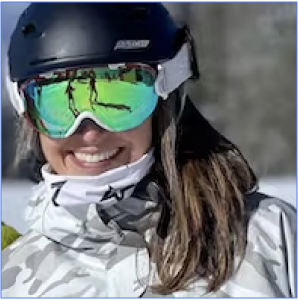 Fritz Hubbard
I started skiing when I was 3. I grew up racing in Minnesota at Wild Mountain, Afton Alps and finally finished at Highland Hills with Team Gilboa. I have worked and volunteered for the Birds of Prey World Cup races for almost 30 years. I have worked on 2 World Championships and been involved with over 100 World Cup races to date. I currently hold my Level 300 Coaching Certification. I have also obtained my Referees License and my Chief of Race certification. I am currently working to become a coach developer for US Ski and Snowboard. I love sharing my passions for the sport with young athletes and helping create better skiers and amazing individuals! I love skiing! Skiing is life. XO
Erika Keiswetter
Program Development Coordinator
I've been skiing since the age of 6. 1st Team All State Petoskey High School Alumni, Junior Olympian/less than 100 pts USSS/FIS & USCSA Collegiate Nationals competitor 2 years. You'll often find me volunteering on the hill for our boy's ski races. I love traveling with my family and skiing together is the ultimate joy! Fun fact- I've been telemarking for over 25 years!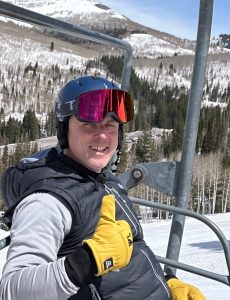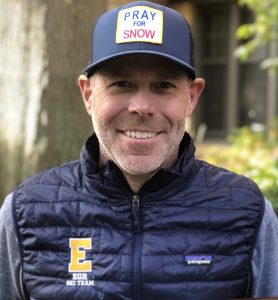 David Kolka
4th year serving as U18/FIS Head Coach Nub's Nob Racing including programing, training and race day events. Several years as U12/14/16 age group coach at Eldora Mountain Ski Club and Nub's Nub Racing. Founded St Michael's High School Petoskey Ski Racing Program, serving as Head Coach. US Ski & Snow Board Level 300 Certified.
KC McGovern
East Grand Rapids Head Coach, 24 years, 5x D2 Coach of the Year, 10x Regional Coach of the year, member MHSSCA Hall of Fame, USSS Level 100 certified. Sailor, cyclist, ski racer and dad to 2 ski racing daughters. There is nothing better than helping athletes improve and achieve their goals!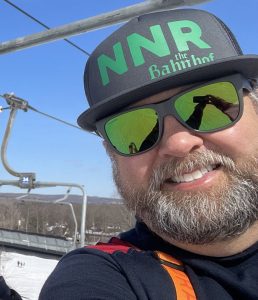 Jeff Obeshaw
My name is Jeff Obeshaw, and I have been involved with coaching ski racing for 18 years. I have coached at the middle school, high school and USSS level over as well as our very own JART program during that time frame.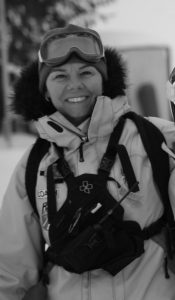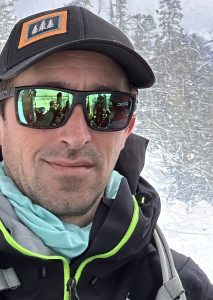 Jane Ramer
USSS Coach. PSIA Level 2. BS degree in Physical Education from NMU. I have been coaching all ages of alpine ski racing since 1998. 3 State Championships as the head coach for Harbor Springs High School Ski Team.
Riley Ramoie
I've been skiing since the age of 4 at Mt. Holiday. I'm currently a Level 200 USSS Coach. Traverse City Central Boys Lead Coach. Was President of HRT 2017-19 and Bay Race Academy alumni 1998, 100 point USSS/FIS racer.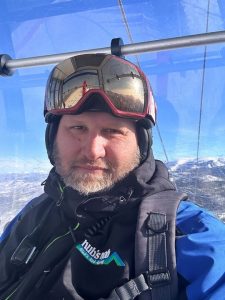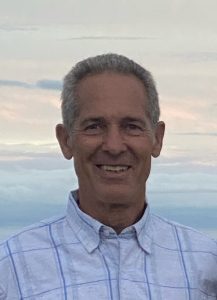 Jack Rowell
I'm a USSS Level 100 coach and Assistant Coach for Traverse City Central High School Ski Team. Helping our athletes compete at various levels is amazing! Being a fan and coach of ski racing to see what our athletes are able to accomplish is inspiring to be a part of. As a former racer I wanted to give back and promote ski racing as a lifelong sport.
Allen Talcott
Have been an enthusiastic skier since youth, in all sorts of terrain. Ski racing has provided personal inspiration, physical conditioning, continued skill development, and valued social experiences out in our wonderful winter environment. Alpine race coaching allows me to build on all that while helping athletes along toward their own goals. I worked with Harbor Springs Ski Team from 2008 – 2014, and Nubs Nob Racing for the past 15 years. USSS Alpine Level 100.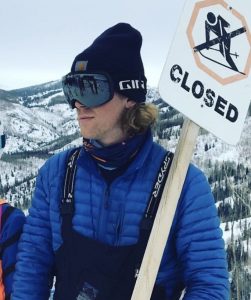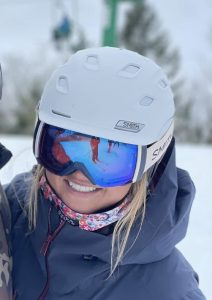 Jac Talcott
Born and raised in northern Michigan. I've been connected to skiing and alpine racing my entire life. I'm an exceptional product of the NNR training program, being part of one of the few Harbor Spring's Boy teams recent history and earned all-state honors towards the end of his high school career. I've been coaching ski racing for 10 years and is currently a Level 100 Certified USSS Coach.
Andi Tolzdorf
Andi has been on skis since she could walk and began racing shortly after. When she got older, she raced for Harbor Springs High School as well as competing in USSS and FIS races. She has been teaching skiing since she was 16 and spent a year working at Deer Valley Ski School in Utah where she received her PSIA Alpine Level 1. After moving back here, she wanted to continue to share her love of skiing and racing with others and spent a few winters coaching the Harbor Springs Middle School Ski Team. This will be her 3rd season coaching JART.